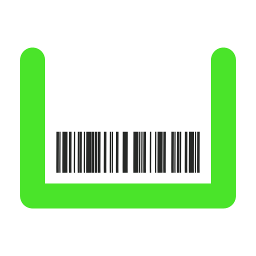 Keep a digital record of your receipts…

… instead of storing them in paper in their ever increasing numbers or simply mislaying or losing them!
Digital Receipt Box is a simple yet effective app aimed at helping you to manage your receipts. Whenever you need to, you can find a given receipt in your smartphone. Whether you need it to return, exchange or make a complaint about a purchased item, you can simply print it out to use the copy in the store. Did you even realize a copy of a receipt is enough for all these purposes, so that you don't need to hoard all these pieces of paper? Why then not order and manage all your purchase evidence in a user friendly digital log – the Digital Receipt Box and have them always at hand and at your convenience.
Digital Receipt Box has been currently tailored to accommodate your business trip receipts, making it super easy to keep track of all your expense for reimbursement. Even before you return, you can send your expense report for the sake of accounting and reimbursement. No email address required, no accounts required, no advertisements.
How does it work? It is as simple as that:
1. You've made a purchase of an item. Use your iPhone to open the Digital Receipt Box and take a photo of the receipt or import it from photo library or your Dropbox.
2. The app will remember the receipt. To use all its functions and manage the information connected with the purchase to your best benefit you can also enter:
store / shop name 

product category 

purchase date, return / exchange date, warranty date 

product brand 

item's photo, warranty's photo 

a text note with additional info if you like 

a business trip to assign the receipt to a given trip
3. The app will remember your business trip details, allow you to collect cost documents in one place and send by email your business trip cost report with single tap. 
Digital Receipt Box will allow you to:
run a text search in the stored receipts

sort the stored receipts in 3 different ways

group the stored receipts according to store / shop names, product categories, and brands

import email attachments such as PDF, PNG and JPEG (images of receipts/invoices, products or warranties) directly into Digital Receipt Box

send the photos via e-mail to a computer e.g. to print them

export receipts/invoices data including photos to your Dropbox account

import receipt data from Dropbox account

manage business trip information and send report including related receipt photos and descriptions to your accountant / accountancy department with a single tap

… and more 
For your convenience the app will alert you whenever a warranty is about to expire, so that you can make sure you don't want to make a complaint before its due time. The app can alert you also when it is close to the last possible return date, so you will not miss it.
See also dedicated web page for ReceiptBox: www.receiptbox.eu
Below you can find sample screenshots.